All Visits by

Appointment Only
Both of our locations are owned by CJD and are single family homes on beautiful properties.
Each has two extra large yards for everyone to run and play as well as space to sit and watch the birds, enjoy the shade of a tree or find a comfy spot in the house..
Our guests are welcomed into the homes and have their choice of plentiful dog beds and quiet spaces to relax alone, with old or new friends, or just hang out with us. There is also dedicated play space in each home so that even in the summer heat there is a cool place to play. Multiple dog doors mean no one is ever locked in or out.  
Safety is always foremost in our minds. Both locations have 6′ fencing. Both homes are furnished, decorated and maintained with our guests in mind. We are extremely mindful of what could be chewed on, eaten, knocked over etc. While we very rarely have issues with the pups and cactus at our Sahuarita location, the Vail location has had all cactus removed or relocated.
For the health of our guests, ourselves and the planet, we use non-toxic, natural supplies. We do our very best to be environmentally friendly and reduce our carbon footprint.
While we may have extra help on some days, These are our homes. Each location is occupied by experienced, knowledgeable adults that live there and care for your pups full time. Kristen & Steve in Sahuarita and Burcu & her pup Dice in Vail.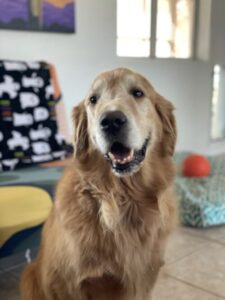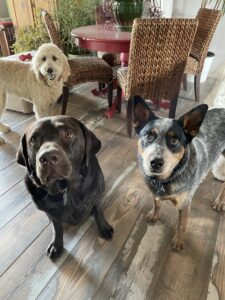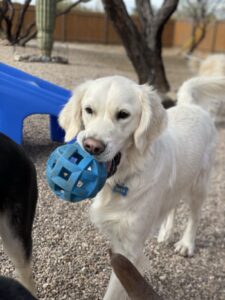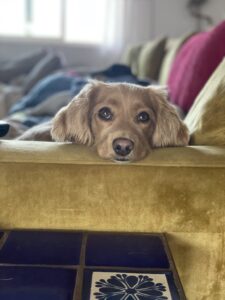 All visits are by appointment only. Once scheduled you will recieve an email confirmation that will include the address as well as directions.
Sahuarita
Our Sahuarita location is on S. Kolb Rd. just south of Sahuarita Rd.
We are 15 minutes from I 10 & Wilmot Rd. and 15 min from I 19 & Sahuarita Rd.
Vail
Our Vail location is conveniently 5 minutes south of I 10 and exit 279 (Wentworth & Collossal Cave Rd exit)
Or 5 minutes north of the Sahuarita Rd./Wentworth Rd. intersection.